Instructions for Use
How to use our labels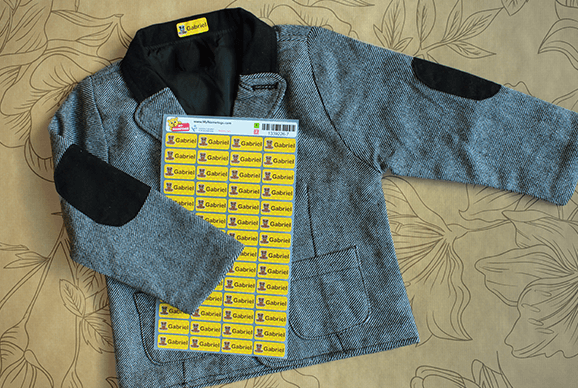 HOW TO USE COLOUR STICKERS

On Clothing
1. Firmly stick the nametag to the care label – not suitable for fabric.
2. Allow 24 hours before washing the item.
3. Stickers are washing machine safe up to 60°.

On Equipment
1. Stick the label to a clean and dry hard surface.
2. Allow 24 hours before placing the item in a dishwasher.

Read more on how to apply colour sticker labels.
HOW TO USE IRON-ON LABELS (COLOUR AND B&W)
For Clothing
1. Remove label from the transparent backing sheet.
2. Place nametags on garment and cover with silicone paper provided.
3. Heat iron to maximum temperature for the garment.
4. Turn off the steam setting and hold the iron over the label for 8-15 seconds.
5. Remove silicone paper and allow to cool.

Warning!
- Follow garment care instructions.
- Do not iron labels on non-ironable clothing.
- Do not iron nametags without using the silicone paper.

Read more on how to apply iron on labels.
Read our more complete guide to labelling here.
Get ready to design your labels!

Effortless to design, with thousands of possible combinations. Available as stickers, iron-ons and more.
1 set of 56 name labels from €16.95